La Trinquette, a family business
My grandfather created the Trinquette in 1967. It was a simple French fries hut at the entrance of the campsite, where people came to get take-away food: fish, seafood, ice cream, pancakes…).
As time went by, my grandfather set up a few tables and chairs. The Cabane, as it was called, was frequented by fishermen and holidaymakers in July-August.
In 1986, my mother took over and built the restaurant on the current location.
30 years later, I am now the 3rd generation at the helm, and I hope to continue this family saga as long as possible!
Son and grandson of a restaurant owner… Already as a child, I liked to go into the kitchen to taste, smell, listen to the atmosphere… or to do the washing up!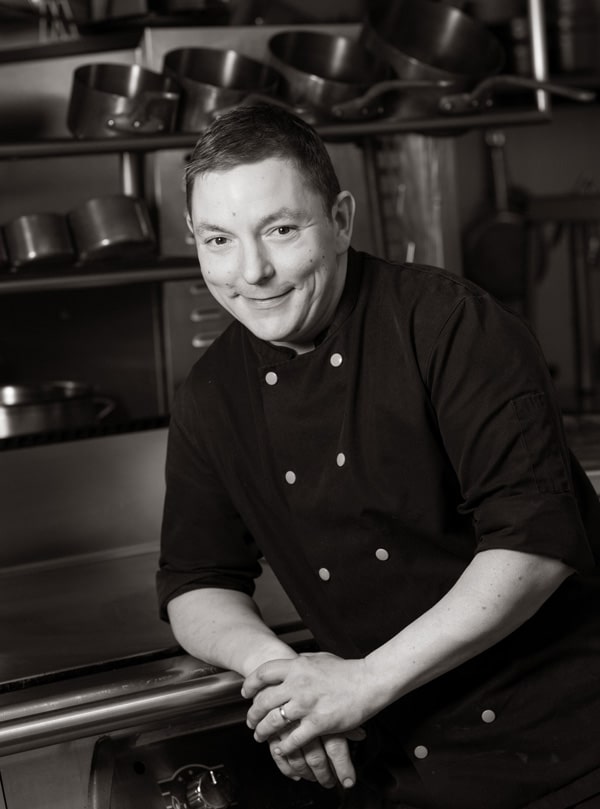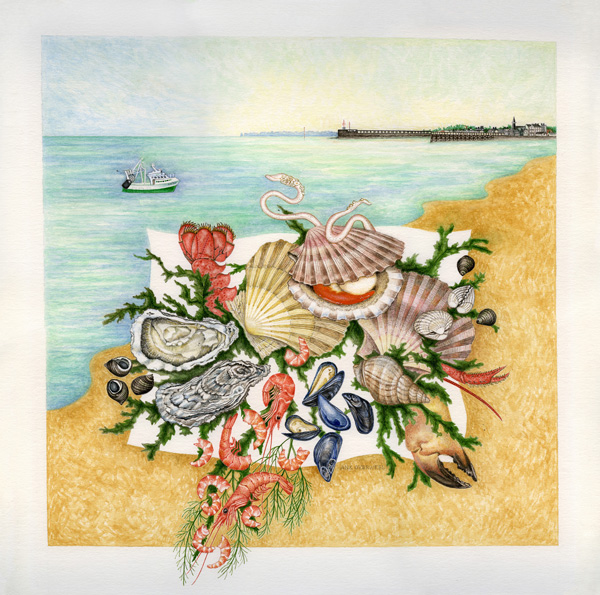 I loved the "coup de feu" atmosphere during services. I naturally wanted to go down that road.
After a CAP/BEP and a professional baccalaureate at the Lycée Hôtelier de Douvres la Délivrande, I went off to do "seasons" to discover other terroirs and ways of working.
In 2007, I came back to "Chez Huguette", as the old-timers say, and took over the business in 2016.
I offer you a cuisine of fresh, local and seasonal products. Since 2014, I am a Master Restaurateur. This title is the only one delivered by the State for the French catering industry.
"Le Maître Restaurateur is a Restaurant Master with a validated professional experience, it is a commitment of kitchen made in the company from the best raw and fresh products, integrating the short circuits. The title is awarded by the Prefect after a control audit".
More informations :  www.maitresrestaurateurs.fr