Since the creation of La Trinquette, our values are:
Seasonality,
Freshness,
Proximity,
Quality,
and friendship.
Thank you … to all our suppliers for their regularity, their know-how and their availability to guarantee us a regular supply in order to preserve the freshness of the products.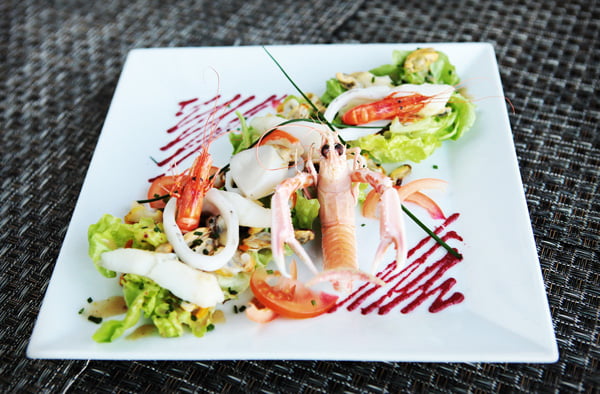 Manche
1 – La trappe de Bricquebec en Cotentin (viande)
2 – Claude Bertot (crustacés) Portbail
3 – La Chaiseronne (viande) Brécey
4 – Samuel Jeanne (fruits et légumes) Saint-Amand-village
5 – Maison Marie (pain) Torigny-sur-Vire
6 – Flavien Le Touzé (huîtres et moules) La perle d'Utah
Calvados
7 – Chalutiers de Grandcamp-Maisy (poissons frais)
8 – Ets Lebailly (volailles) Mondeville
9 – Calvados Lilian Toutain, Beuzeville
10 – EARL "les p'tites normandes" (lait et crème) La Cambe
11 – GAEC d'Ardenne, Valérie Houyvet (légumes) Saint-Pierre-du-Mont
12 – Vergers de Romilly (cidre et pommeau) Saint-Germain-du-Pert
13 – Saumons d'Isigny, Géfosse-Fontenay
14 – Vit'actif, Jardins d'insertion d'Isigny-sur-Mer (légumes)
15 – Coopérative Isigny Sainte-Mère (les produits laitiers) Isigny-sur-Mer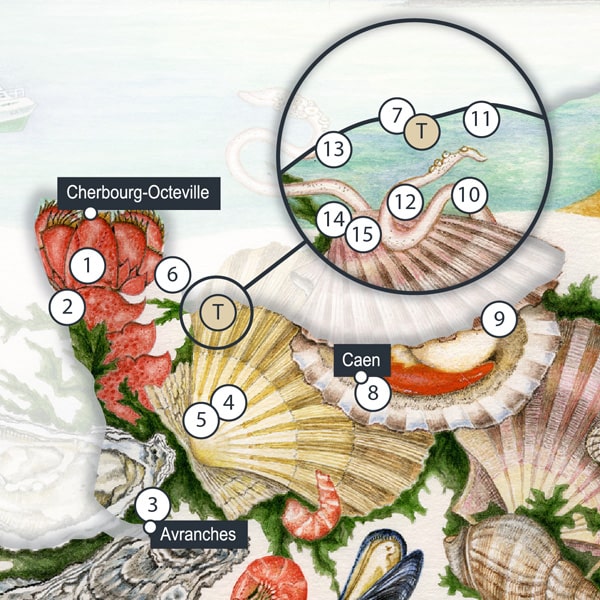 We also work with wholesalers such as Métro or Etablissements Blais. Thanks to them for their specialized and "wholesale" products.
Jacqueline Morel – 

 

Photographe

 

– Isigny/mer
Adele KEil – Photographe
Cotentin Création – Création de site internet et communication tout support